Local Ice Cream Favorites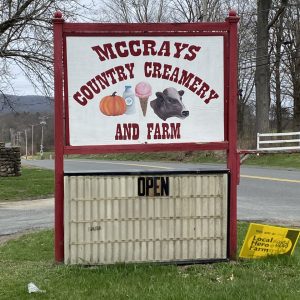 During the week of May 16, 2022, we interviewed students at SHHS about their favorite ice cream flavors and where to get them. The top favorites were cookie dough from McCrays and the Tonight Dough from Ben & Jerry's. This was not surprising as most people like cookie dough of some sort, and McCrays is a local favorite. "Going to McCrays is really fun and it's more than just getting ice cream because you can go mini-golfing and see all the animals. The good ice cream is also a plus." said Callia. 
The rest of the results were:
Cookies n cream from Mr.Cone
Chocolate from 'two old ladies'
Pina colada from Nick's Nest
Vanilla from the Whiskey Barrel 
Mint choc. Chip from Friendly's
Salted Caramel from Batch 
Cookie Dough from Batch
Choc. Peanut Butter from McCrays
Moca Moo from McCrays
Coffee Chip from Nick's Nest 
Smores from Ben & Jerry's
Coffee from McCrays
Cookie Monster from the Kellerhaus
Nick's Nest had a couple votes for favorite ice-cream place; Maddy McArdle said "My favorite place to get ice-cream is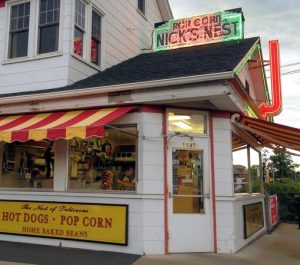 from Nick's Nest. They have a wide variety of flavors and it's been my go-to place since I was little." The most surprising thing was that nobody had any favorites from Cindy's since it's a popular local ice cream place. We were also surprised that Batch ice-cream was already so popular since it only recently opened in South Hadley. 
An observation we made was that only one of the people who was interviewed had an ice cream flavor that was fruity. We thought that was kind of interesting because there are many different types of fruity flavors to choose from. Another trend we found in the results was that most of the favorites had some chocolate aspect to them. While they had chocolate in them, only one person said their favorite was just straight chocolate.