Local Burger Review
 Our class took a field trip to Northampton and for lunch we went to Local Burger and here is our review. 
From the first step you take, Local Burger feels like an old 1960's burger place. From the black and white floor to the hand written menu on the wall. Local Burger is on the small side so get there early so you can get a seat or take it outside on beautiful summer days. Ordering was very easy and the staff was very nice. Overall it was an amazing place to have a great lunch. 
When you order the Juicy Lucy, you have to wait 25-30 minutes so that the cheese that's in the middle of the burger is melted to molten lava. The burger is a little charred but it adds this feeling of satisfaction. Especially when you get to the middle. You bite into the middle and cheese comes pouring out and it's not like the classic cheap orange cheese, it was real cheddar that was just delicious all around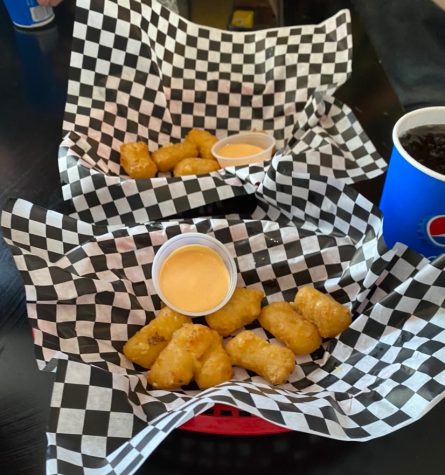 Mac & Cheese Bites – The crispy and cheesy sensation of mac and cheese bites is something that will never leave your flavor pallet. It comes with buffalo mayo which at first sounds iffy, but when you taste it, it's delicious and balances perfectly with the bites of cheesy-ness.
Last, but certainly not least, we have The Local Burger. This burger contains two patties, cheese, bacon, and caramelized onions. It also comes with tomatoes, but personally I think raw tomatoes are terrible. Back to the burger, it looked amazing and tasted even better than I thought possible. The only minor issue was texturally, it was a very wet and messy burger but it was most definitely worth it.
 Now we have Mikeys thoughts on The Local Burger: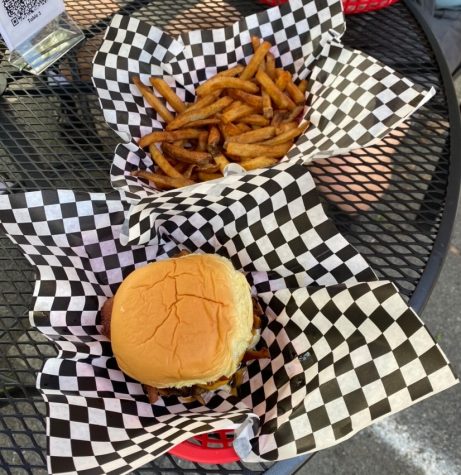 The burger was great. I think it was one of the best burgers I've ever had (I'm not picky). The burger was a bit messy but for the price and portions it was more than worth it. The fries were the best part though in my opinion. I ordered a small fry and when the server brought them to me, it was in a huge basket about the size of a football. I was surprised because usually when you order a small fry it's not a very large portion, but they loaded the basket with fries.  
All in all Local Burger gets a 5 paw review which means you should devour it. So next time you're in Northampton and you want a quick bite check out Local Burger at 16 Main St, Northampton, MA.