Spotlight App for Android and iOS
We're all lazy to some degree. If you're lazy like me, sometimes you just don't feel like opening your phone's web browser to access a website that could easily be made into an app. So, to solve this problem, I have made an app of the Spotlight website. It acts just like the website and updates whenever the website does. This app is for Android and iOS but the Android version is easier to install.
Android Install Instructions:
On your Android device download the APK file from this link: https://github.com/LoopHolezMediaLHM/SHHS_Spotlight/releases
Find the APK file titled "android-release.apk" in your downloads folder (This will be in your device's File Browser)
Tap on the file and hit the "Download" or "Install" button
Once it finishes downloading, open your app drawer by swiping up on your screen while on your home screen
Find the app titled "SHHS Spotlight" and tap on it to make sure it opens (You can also drag the icon to your main home screen if you want it there)
You're all done!
iOS Install Instructions:
On your iOS device download the IPA file from this link: https://github.com/LoopHolezMediaLHM/SHHS_Spotlight/releases
On a Windows or Mac device download AltServer from this website: https://altstore.io/
Login to AltServer with your Apple ID (This is completely safe. Altstore cannot see your login info)
Plug your iPhone into your computer
Click on the AltServer icon (On the Windows taskbar or MacOS toolbar) and click "Install AltStore"
On your iPhone you may need to verify the app in settings (If you do your phone will give instruction on how to do this. If you don't then skip to step 7)
Open AltStore and hit the plus button at the top of the app. This will open the file browser of your phone. Find the IPA file titled "ios-release.ipa" and tap on it (It will likely be in your downloads folder)
The app should install itself
You will need to plug your phone into your computer and resign AltStore every 7 days (Unless you pay 100 dollars a year for an Apple Developer account)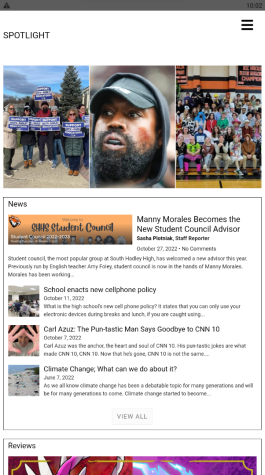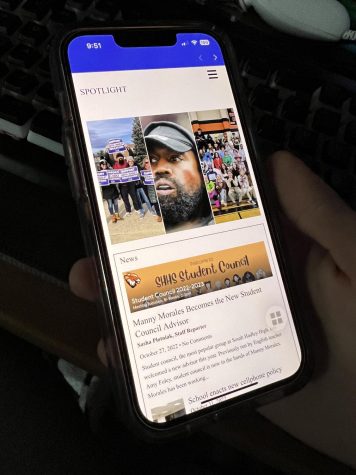 If you have any questions about the app or need help installing it contact [email protected] or find me at school.