Is Die Hard a Christmas movie?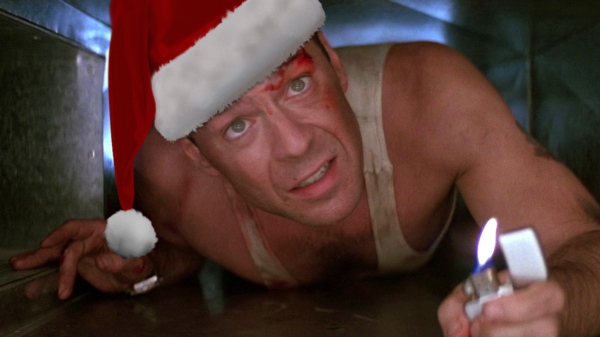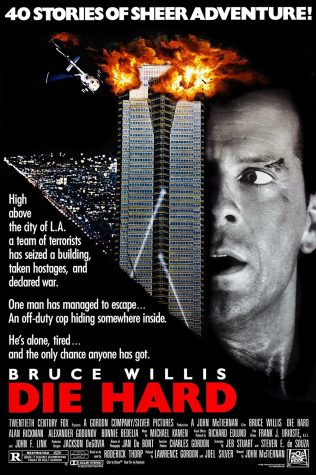 Die Hard, one of the most controversial movies of all time. The question is "Is Die Hard a Christmas movie or just another classic action movie?" Die Hard is a film released in 1988 in which New York City cop John McClane takes down German bank robbers/terrorists who held his wife and unlucky colleagues hostage. In the movie John McClane played by Bruce Willis, takes down 13 terrorists/ bank robbers one by one to save the hostages and the day. Die Hard grossed over 140 million since the film was released. The film challenged the typical action movie of the time in which main characters were played by Arnold Schwarzenegger and Sylvester Stallone, the movie stars that could actually defeat the bad guys in real life. Die Hard changed that by casting Bruce Willis who was the small kid on the block for action films.
To many, Die Hard is considered a classic Christmas movie, but to others it's just another action movie set in December. But what makes a Christmas movie and actual Christmas movie, well the majority agrees that in order for it to be a Christmas movie, the movie needs to be set during christmas time, and have the majority of the movie be about Christmas. So we set out to find the answer by asking students and staff at SHHS, "Is Die Hard a Christmas movie?" Coach Desautels said "I consider it a Christmas movie because it has Christmas music and decorations.". Freshman Brandon Leon commented, " It's definitely a Christmas movie. My family always watches Die Hard around christmas." There was also some push back that it wasn't a Christmas movie. Senior Joe Duclos stated that " It doesn't look like a Christmas movie, just another action movie." The overall opinion is that Die Hard is a Christmas movie.
No matter the answer to whether or not Die Hard is a Christmas movie, it still gets a 5 paw review and you should devour it. Die Hard is a great film to watch whether it's snowing out or 100 degrees. Die Hard Is a great watch because it has the action, heart and great acting that made it become an instant classic. So the next time you're looking for a movie you should watch Die Hard.