We Gotta Get Out Of This Place Review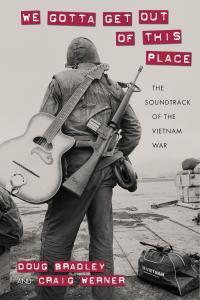 Josh Rideout
October 24, 2017
Hang on for a minute...we're trying to find some more stories you might like.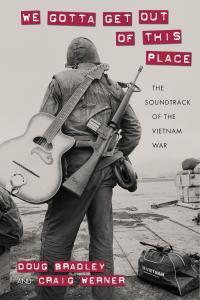 We Gotta Get Out of This Place is an amazing story that gives first hand accounts of how music got U.S soldiers through the hardships of the Vietnam War. As stated in the book, the average age of a U.S soldier in Vietnam was only 19. These brave and fearless teenagers used Rock and Roll and drugs to cope with the horrific images they were exposed to during the war. The writers of the story are Doug Bradley, a Vietnam veteran and Craig Werner, a professor of Afro-American studies. Doug uses his personal experiences to connect with other veterans who he interviews in the story.  The book focuses a lot on faith and hope. The soldiers put faith into the music they heard playing on the radio. It reminded them of home and comforted them even though they were halfway around the world, in a jungle, surrounded by enemy soldiers. The music was their escape and it was what kept them holding onto reality in the hardest of situations. I recommend this book to anyone because it will take you through the feelings of war to the closest degree without actually being there.
I give this book 5 paws-Devour It. You most certainly should indulge!