Depp vs Heard Trial: The Biggest Trial of the Year
In recent events, Johnny Depp has sued ex-girlfriend Amber Heard for defamations against him. Johnny has been accused of physical abuse toward Heard, having him loose roles in future movies and his reputation in general. 
The trial started April 11, and is expected to last six weeks. As the trial progresses, many fans of Depp are speculating against Heard's actions during court. Heard seems to imitate Depp's style and mirrors his actions, as well as 'trying' to appear sad when the camera is put on her. Evidence keeps rolling in and pe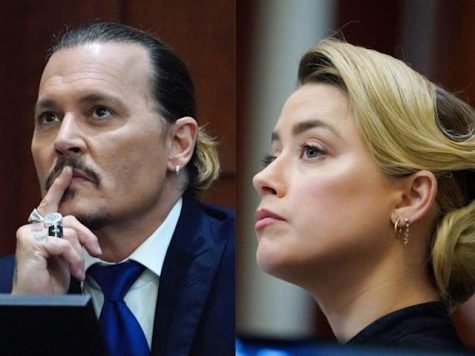 ople keep being brought to the stand. It seems as if most evidence is in favor of Depp. For example, Heard's lawyer claimed she carried around a Milani makeup pallet to cover her bruises throughout their entire relationship. The company came out quickly to squash that statement, claiming that the makeup palette shown in court was not released until two years (2017) after Heard and Depp split (2015). 
This trial is being broadcasted live on television, Court TV's website, or even streamed live on YouTube. This trial has circled the globe, creating much chaos for both parties. Most of the globe is on Depp's side as the truth slowly unravels. Depp claims no matter how the trial goes, he knows his truth and it's a devastating situation where he lost everything so quickly due to these defamations. The trial still is yet to continue, and will continue today, May 2nd, 2022, and will hopefully reveal more.