Students and staff react to marijuana legalization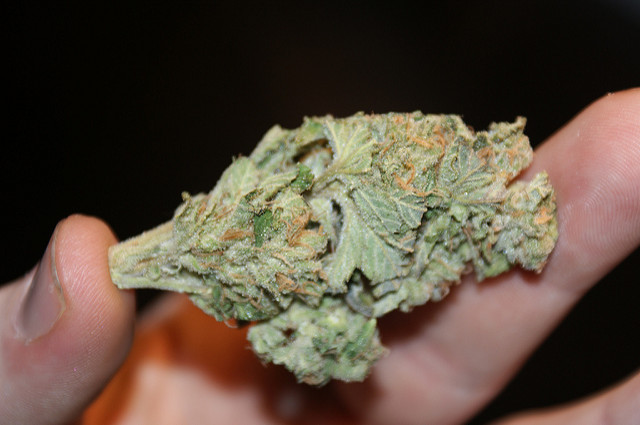 Carlie Williams
March 6, 2017
At the end of last year, voters in Massachusetts approved the legalization of marijuana, with a 54% saying yes. Following the legalization of the drug, new laws will be enacted regarding the growing, possession, and taxation of marijuana.
While residents are allowed to grow up to 12 plants per household, plants may not be grown in any area that is visible to the public. Operating a vehicle while under the influence of marijuana is illegal, as is selling or giving marijuana to anyone under the age of 21. Selling or possessing the drug on public school grounds remains illegal.
The legal limit for how much a person 21 or over can have on them is one ounce, but a person may have up to 10 ounces in their home.
Students and teachers have different opinions about the legalization of marijuana, with some looking more favorably on the law change, while others have reservations.
"I'm still going to smoke it the same," said one male senior. "Nothings really changed."
"
Drug dealers won't go out of business because they don't tax."
— A male senior
Other students disagree with the law, with one female junior saying, "Recreational use is stupid, but medical use is okay."
Another senior was skeptical that the law change would have any meaningful effects.
"Do as you please, because nothing is going to change," he said. "Everyone will still get weed the same way they always have, and the age limit really means nothing. Drug dealers won't go out of business because they don't tax."
Teachers at the high school expressed a variety of viewpoints. History teacher Stephanie Viens noted there will likely be some confusion as the government attempts to regulate plant/ounce limits in the homes of private citizens.
Special education teacher Jeff Taylor said he thought the law change would be a good thing, because it should reduce the number of crimes and bring more money to the state through taxation.
Karen Walsh-Pio, the drug and alcohol counselor at the school, said she feels the legalization of recreational marijuana gives the false impression that marijuana is safe to use, and said she has faith that teens will recognize marijuana is still illegal for them. Walsh-Pio cautioned that the high levels of THC in marijuana and its effect on the body is still unknown. She said she hopes this legalization will spark more research into the topic, and wanted to stress that just like "big tobacco," the marijuana industry is all about money.
As a whole, with an almost 50/50 split in the official vote, and with what teachers and students had to say, there are many thoughts on the new law. Many oppose it but many support it, while some support the legalization but feel it shouldn't be as strictly regulated. But the fact remains that marijuana is now legal, and in time, adults over 21 should be able to purchase marijuana from state-regulated dispensaries.