What It's Like Being Back At School As A Teacher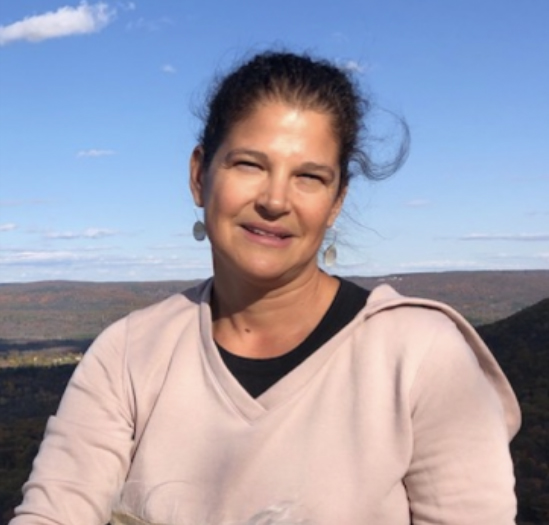 Due to the Covid-19 pandemic students had started to wonder if they will be back at school in the fall. Some schools have started to open back up fully. One big question that we asked is how are teachers feeling about returning to school? Another question that we asked was what are the schools doing to make sure they are following the safety guidelines for Covid-19? 
We interviewed Sheri Parsons who is a reading teacher in Windsor Locks, Connecticut, about her thoughts on students and faculty returning to school. When interviewing Sheri, she definitely had a lot of concerns about students and faculty going back. 
Sheri had said that "mainly it comes down to more of what people are comfortable with, whether that be taking off your mask when you can or keeping your mask on until you leave school. Sheri had also stated that she needed to come up with new teaching methods, so she could teach in a way that is safer. Besides having to find new ways of teaching, Sheri said that teachers had to place students desks 6 feet away from each other, and there had to be plastic barriers around each desk. 
By following those safety precautions they were able to keep the number of cases down in the school. Sheri believes that being back is not great for teacher mentality.  The more health concerned teachers are constantly trying to keep control of the classrooms.  These kids are between the ages of 2 and 8 so trying to keep them all at least six feet with their masks on is a tricky job. 
 If teaching seemed difficult before Covid it's only become more of a challenge now.  When both kids and adults health are at risk that definitely causes a lot of stress. 
 Even if kids are socially distancing themselves from others and wearing their masks, they could still be carrying around germs even if they are asymptomatic to Covid. "Even if someone is spreading germs around the school it is against the rules to force them to get tested for Covid-19" says Sheri.
 Not all the teachers are as concerned about health and safety precautions.   During recess there are these lines drawn in the ground.  The kids can stay in their square but they are not allowed to have any toys or games as these could carry too many germs.  
Some kids have even started playing with dirt by throwing it in the air.  Needless to say Covid has been hard on everyone and although most kids don't have the same health concerns as adults it's still very hard on them not being able to have fun with their friends at school.  
The school hired more janitor staff to keep the school cleaner.  But even with the extra staff, a lot of teachers like Sheri don't feel very comfortable being back.  Some parents also didn't feel comfortable letting their kids go back so they did have a choice of online school.  Sheri has to help teach kids that are in school but also she has to run some online classes.  This is very stressful and it is especially hard to find a room where she can take her mask off to try and teach the kids online.
        While Sheri does admit that there are some positives to being back in the classroom those benefits still don't outweigh the safety concerns that she has. In Sheri's district the teachers aren't allowed to decide if they want to teach from home or teach from the school. In her opinion overall she would rather be all remote to protect her health and the health of others. She also said that it might be okay for some teachers to teach from the school, but to have students and all the teachers back in the building at the same time is just not safe.