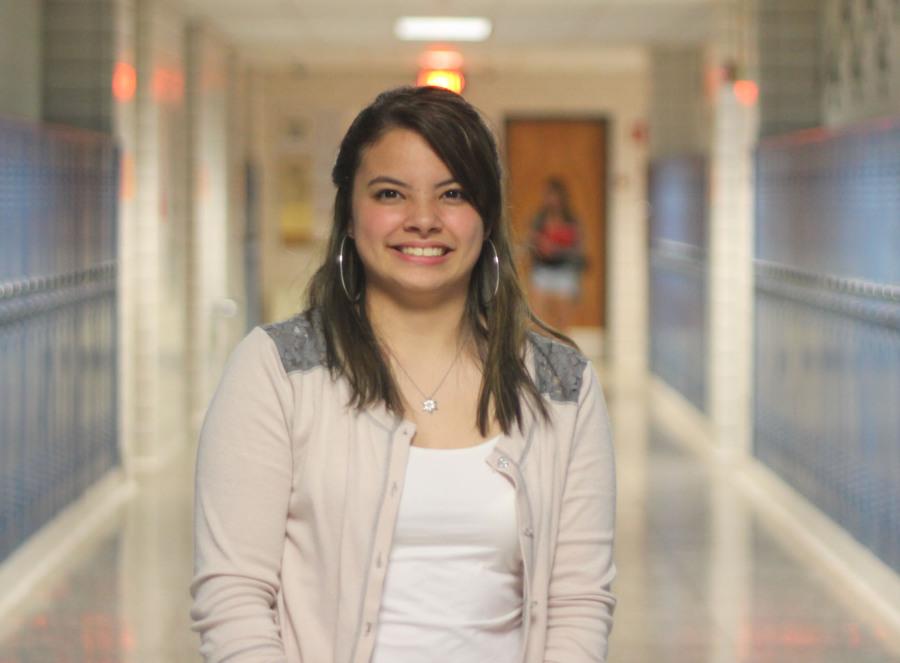 What drives Kayla  to be a journalist is being able to go out into the world and find out new information, and to learn something new everyday. Kayla writes about high school sports, and play sports herself. Mario Oliveira, the Assistant Sports Editor, and her make a great team together on reporting daily sports information. Kayla has been a part of Spotlight News for two years, she enjoys writing for the newspaper. She enjoys writing about sports media and scores, and opinions. Kayla plays basketball for  her school team, and is interested in joining many different clubs throughout her high school career. Her dream is to go to either University of North Carolina or Notre Dame. She has always dreamed about going since she was a little kid. She likes to read and watch the sports highlights daily and is a huge fan of the Boston Bruins.In her spare time, she likes to hang out with her friends, go shopping, or catch the latest movie. Her favorite books are by Ben Mikalson,
Touching Spirit Bear
. Her favorite foods are Red Robin's chicken fingers and fries. Her favorite places to go is to the beach with here friends. Her favorite movie is Dear John. Her dream job would be a Paramedic in a big city, saving people's lives everyday.
Kayla Wright , Sports Editor
Jun 22, 2015

'Spirited' Class of 2015 earn diplomas

(Story)

May 01, 2015

Student Teacher Profiles

(Story)

Apr 30, 2015

March madness showed no mercy

(Story)

Feb 03, 2015

Earle, Watkins headline this month's athletes

(Story)

Dec 03, 2014

Fall Sports Review

(Story)

Nov 14, 2014

Obscene gestures get Milan Lucic in predicament

(Story)

May 14, 2014

Over-priced athletes

(Story)

May 14, 2014

Tigers compete for playoff spot

(Story)

May 14, 2014

Kocot, Flachs leading by example

(Story)

Jan 09, 2014

Winter Sports Review

(Story)

Dec 18, 2013

Athletes suffer from injuries

(Story)

Nov 07, 2013

Fall Sports Review 2013

(Story/Media)

Nov 07, 2013

South Hadley Tigers strive for championship titles during postseason

(Story)