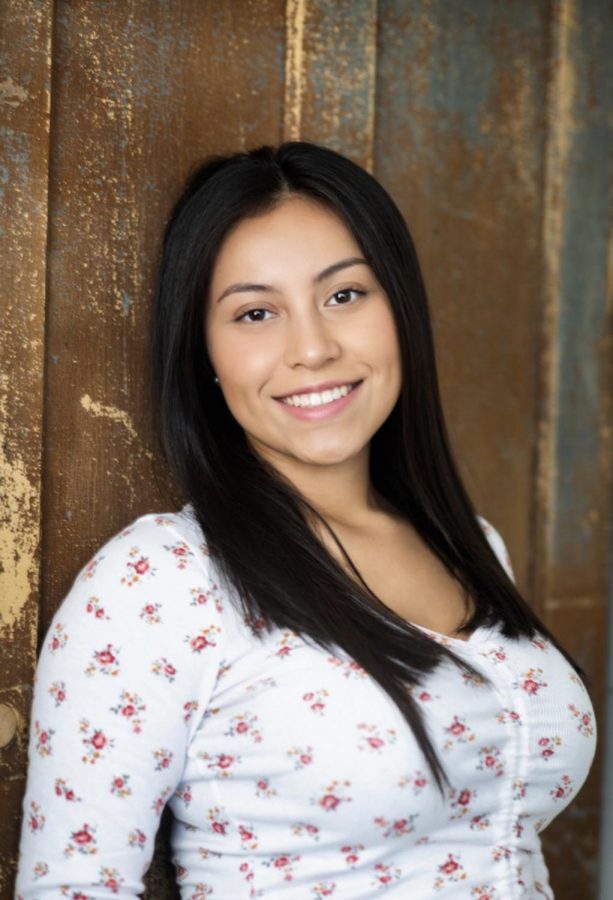 Jessica Saravia has enjoyed photography for a little over 4 years capturing a story that is behind a picture. Which has led her to join Spotlight this year as a senior. Jessica does not have any specific stories that she writes about to keep the options open on a good story that she may have not done before.A special interest that she has with storytelling would be videos such as vlogs with her friends because it is enjoyable and humorous. As well with catching up with information on the news and on social media.
The sports that Jessica is currently participating in are track and field and lacrosse. Jessica has many hobbies consisting of hanging out with her friends and family, going on runs and hikes, sleeping, and especially shopping. Jessica made the decision to not join as many clubs to have more time with school, work and sports. The one club that she did join was the Spanish Honors Society since spanish comes easy to her because the language runs in her blood. She has had the same job since she was a freshman at her father's restaurant.
In Jessica's free time she enjoys hanging out and vibing with her friends and family most of the time. She also loves netflix and going out to adventure. Her favorite show at the moment is gossip girl. She is a big music person that has music playing almost all day everyday. Jessica's favorite food consists of anything italian. School was a big dislike for her in the past but now that everything's online and it's her senior year this year she has come to find out that she indeed does like school and cannot wait to go off to college.
Jessica Saravia, Staff Reporter
Jan 22, 2021

Rare "Christmas Star"

(Story)

Dec 22, 2020

COVID-19 Cases Rise After Thanksgiving

(Story)

Nov 17, 2020

Winter Sports 2020 Season Up In The Air

(Story)

Oct 16, 2020

The Monstrous-Deadly Wildfires in California

(Story)