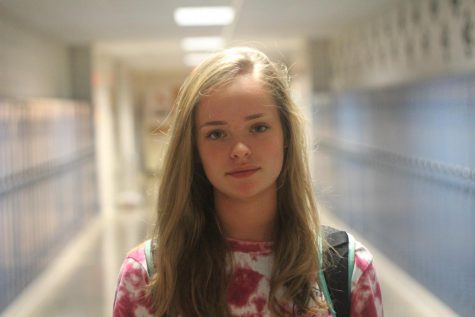 Maddie Mathers says that the biggest aspect of journalism that draws her into the spotlight is the teacher interviews, learning about people's lives, and the design behind a finished newspaper. She's been apart of spotlight for almost a year now and plans to continue working in the school newspaper until she graduates in 2019. Maddie said that she enjoys writing about people's lives most. As of now she is most proud of the four articles that were in one of spotlights additions last year.
Maddie is currently playing volleyball for South Hadley High's volleyball team. In the future she plans on joining South Hadley's Leo Club as well as Best Buddies.
In her free time Maddie takes her dog on walks and also added that she enjoys cooking but doesn't love the clean up after. Lastly, she said that she doesn't particularly have a favorite genre when it comes to book but she enjoys them most when she gets to select them instead of being assigned a book.
Maddie Mathers, Spotlight Editorial Board
Nov 21, 2017

Tigers' Den Cooking onto Year Two

(Story)