Recycling Efforts Flourish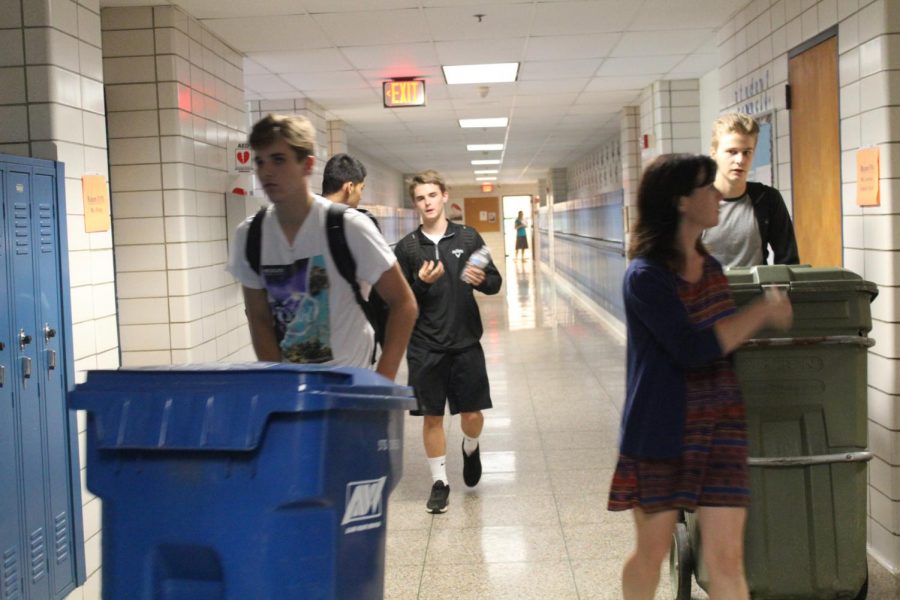 This year, the school has made an effort to raise awareness about the benefits of recycling, and has tried to help students be more mindful about how their actions affect the environment. One step the school took to bring this topic to the forefront was to show the documentary "Before The Flood," which highlighted the effects of global warming on our planet.
Spotlight sat down with Principal Diana Bonneville to find out what changes are to come to the school to help reduce our carbon footprint. She informed us that the school and the Department of Public Works plan to put two recycling bins in each class; one for plastic and one for glass. She also said that the school administration is working hard to get more recycling bins around the school, especially outside the cafeterias. The addition of bins to the lunch rooms will help decrease the number of glass and plastic bottles that are thrown away.
Bonneville also said that recycling is not only dependent on the students. This means that teachers and parents will need to help encourage recycling habits, and that the students themselves will need to be active participants in order for these changes to work.
One of the most wasteful industries is food production. Fortunately the new culinary department at our school is aware of this issue. Chef Ezra Bleau has made a strong emphasis on not being wasteful. For example, he already has his own compost for all the food that would normally be thrown away. This happens when a student makes a mistake and they must throw the food out, although that doesn't happen often. Bleau said that they never really have leftovers either because him and his students incorporate everything into the meals they make.
Bleau also said he makes a strong effort to reuse all of the dishes and materials he receives food in. He cleans out the metal cans and uses them for storage. So, despite the fact that food production can be one of the most wasteful industries, Bleau is setting a strong example for the high school community by working to keep our environment clean by recycling and minimizing waste.